Keziah Taylor, daughter of Fantasia Barrino and husband Kendall Taylor, is two years old! Fantasia took to Instagram on Tuesday (May 23) to celebrate her youngest daughter's special day.
"I can't believe you are Two today," the singer wrote to her little one. "Mama, You are our Miracle Baby who fought in my womb to come out whenever 'YOU' wanted to come, which was TWO months early."
Keziah Taylor was born on May 23, 2021. The youngster arrived hours after her mom participated in what turned out to be her final maternity shoot.
"While I was doing this photoshoot I was having contractions the entire time," Fantasia said of her experience while striking poses during the photo session. "@mrdblanks @derickuscrawford @albert_montris and @kilprity were all asking if I wanted to stop or sit but I kept going because I wanted my pics," the celebrity mom shared.
Keziah spent a month in the NICU before being released to go home. Fantasia deemed her little one "a fighter just like her mother." The singer still calls her youngster such.
"Now you're Two Years Old Today and still fighting," Fantasia wrote to Keziah on Tuesday. The celebrity mom uploaded a picture from her little one's birthday photo session that featured Keziah wearing a green dress.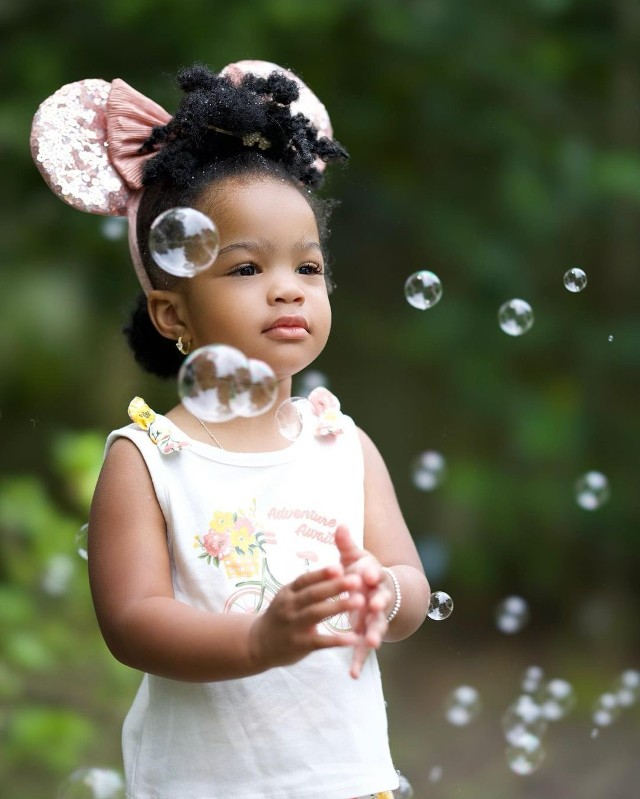 "We chose the color Green because it represents nature, growth, rebirth, health, hope and many more positive things," Fantasia shared with her social media fans. "Kezzy, being outside and I see you go for 'anything,'" the celebrity mom said.
"The Angel number 2 not only means you're absolutely on the right path little Lady to fulfilling your deepest desires (playing all day, swimming, writing on walls, playing the piano, blowing bubbles, watching your favorite movies, to bossing us all around and telling us to Hush all day long," Fantasia wrote to her little one.
"Keziah London Taylor, you have everything it takes to overcome even the greatest of challenges and obstacles Right now," the singer declared. "Our Little Miracle."
Photo: Fantasia Taylor/Instagram