Senegal is the frontrunner to host the UFC's first event in Africa, described by organisers as a "seminal event in history".
Africa is the only continent yet to host a UFC event, but the BBC has been told the aim is to rectify that at some point next year, with the Dakar Arena the most likely destination.
"A UFC event in Africa has been on our radar for many years," Lawrence Epstein, the UFC's chief operating officer, told BBC Sport Africa.
"The first thing we look for is an arena that suits our size requirements. We like those arenas that are within the 12,000 to 20,000 range (of seats).
"Africa certainly has some smaller arenas – there is nothing wrong with that but we like to pack arenas, to create a tremendous amount of energy and, of course, the more tickets you have to sell the better.
"That's why Dakar is leading because they have one of the larger arenas in sub-Saharan Africa and a lot of events have already gone there with success.
"Senegal is top of the list based upon the information that our team has put together.
"The next step is to get our entire operation team down to do a site survey, evaluate the arena and all the infrastructure we need to put on an event."
Located in Diamniadio, 19 miles outside Senegal's capital city, Dakar, the arena opened in August 2018 and boasts a capacity of 15,000.
As well as playing host to Senegal's international sides, it hosted the 2019 Women's Afrobasket and regular season conferences in the Basketball Africa League (BAL) in 2022 and 2023.
With America's NBA heavily involved in setting up the BAL, the UFC could become the second influential American sports organisation to invest in Senegal.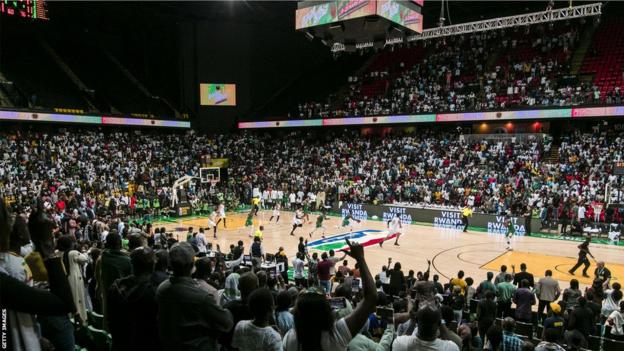 "We have a lot of good friends at the NBA so we have talked with them about what they are doing, what their aspirations are, what is happening with the BAL," Epstein said.
"We want to make sure we properly understand the market, investigate potential local partners. And then start locking in dates and hopefully get an event on the calendar for 2024, which is going to be massive."
White 'impatient' for Africa event
Founded 30 years ago, the UFC has grown into the world's biggest mixed martial arts franchise under the stewardship of its president Dana White.
Part of that success is down to the brand's expansion into new territories, with world-title fights now taking place outside North America, including the recent welterweight rematch between England's Leon Edwards and Nigeria's Kamaru Usman which was held at London's O2 Arena in UFC 286.
After that fight, White reiterated that, among the two things that "will happen before I retire", UFC will have "at least one fight in Africa".
"Dana White has been very outspoken about wanting to do an event (in Africa) as soon as possible. He is very impatient," Epstein said. "We are listening to his urgency on this."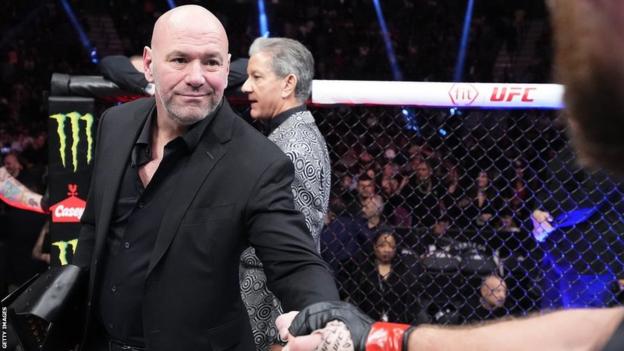 For the UFC to judge any event in Africa as a success it will have to provide a wealth of external entertainment to complement the fights inside the cage.
Promoters also want it to attract travelling fans.
"UFC has got a certain vibe to it, a certain quality, and we want to make sure when we come (to Africa) for the first time, the event shouldn't be any different than when we do it in Las Vegas, New York or any other market in the world," added Epstein.
"Senegal is already a tourist destination but I think people, certainly in the United States, don't understand that.
"This is going to be such an important sporting event, such a seminal event in history, I think there will be a ton of local fans but people from around the world will come to see this."
Hunting for local talent
Although it is too early to say, the first UFC event in Africa might not feature a championship fight.
"Our numbered events, where championship bouts feature, will typically take place in prime time for the US market which would mean it's the middle of the night in Africa," Epstein said.
"There are some exceptions to this, such as our recent events in Abu Dhabi, but we would want to make sure the event is in prime time for the local crowd to ensure they have the best UFC experience possible.
"We have got some athletes already from Africa that have been champions: Israel Adesanya, Francis Ngannou, Kamaru Usman, the list goes on and on.
"But when we do these events, it's important that we source local talents and we have a whole match-making team that is scouring the globe trying to find the next great upcoming fighter."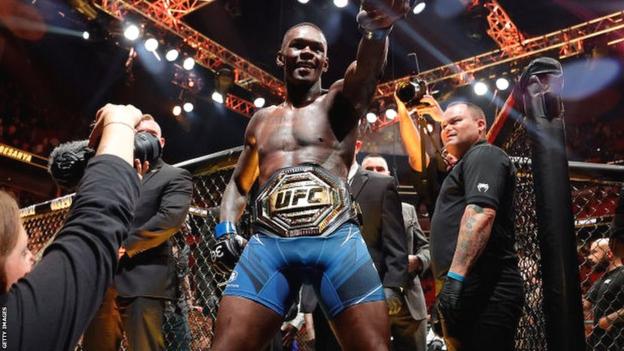 While Senegal may currently be in pole position to host the UFC, Nigeria, home to the aforementioned Usman and Adesanya, is also high on the list – although possibly only with the help of external expertise.
"We have been talking with arena developers here in the US and there are a lot of plans for new arenas in Nigeria and other markets in Africa," Epstein continued.
"The challenge has always been the infrastructure, both from the arena side and the television broadcast side, because we want to broadcast this event around the world.
"So, we have a short-term plan which is doing an event, but longer-term there is going to be lots of development in the arena space in Africa and of course it will give us more options."