Disclaimer: Any opinions expressed below belong solely to the author.
Over the past few months, a new concern has been surfacing among top executives at MAS- a question of whether regulations that they put out will have the effect of legitimising cryptocurrency companies. 
MAS Chairman Tharman Shanmugaratnam's comments at January's Davos Summit sum up their main concern- that in regulating crypto, they may be inadvertently providing a stamp of approval and giving the wrong impression that crypto has finally passed MAS' tests. 
It is not difficult to see where Chairman Shanmugaratnam is coming from- the reputation that MAS has in the world stage is one of a responsible regulator that is none too keen to allow crypto in without proper safeguards. 
And MAS is also cognizant of the fact that during the crypto winter, several of the largest crypto crashes were of companies based in Singapore- albeit mostly unregulated ones. Not only that, but some in Singapore have also been vocal in questioning MAS' decisions at every turn- from suggesting that its strict requirements turned major companies like Binance away, to questioning MAS' competency when FTX crashed. 
Indeed, MAS' every move seems to draw scrutiny from all directions- and not always of the good sort. 
But this scrutiny is no excuse for inaction- and for an industry as large and important as crypto, it is all the more important that MAS forges ahead with plans for regulation. 
Regulation is a thankless task- but it is necessary all the same
Singapore has constantly been ahead of the curve when it comes to crypto regulation- while other countries have welcomed the investment and charged headlong into attracting investment, MAS has instead taken a step back and questioned if crypto is really something that we welcome. 
And crypto enthusiasts have not been pleased with MAS' conclusions, to say the least. Many have accused MAS' strict requirements of stifling innovation- but are its policies really that harmful?
Regulators are in the business of protection- requiring companies to put in place sufficient safeguards before engaging customers, and keeping out companies that are unsound or fraudulent. 
Other countries have also been following our lead when it comes to crypto regulation. About two weeks after Tharman's comments that Singapore may regulate crypto companies that offer services similar to those found in traditional finance, the UK also opened consultation on new rules for the crypto sector. The proposals under consideration included guidelines to regulate crypto asset activities under the same regime as traditional financial services. 
This may not, in itself prove that MAS is perfect- but it is perhaps evidence that there is value to be found in MAS' ideas about how regulation should be carried out and how regulators should formulate policies and derive conclusions.
And the alternative would be to ignore the crypto industry, and either enforce a blanket ban on the industry, or allow any and all companies to enter. 
Letting all companies enter is evidently a bad idea- the industry still has a long way to go when it comes to self-regulation and weeding out bad actors from within its midst. This much has been made clear by the past year, with prominent companies collapsing and their founders falling from grace. 
But a blanket ban too is also not the ideal policy- there are companies with a genuine interest in providing crypto services and solutions that would improve the lives of Singaporeans and companies in Singapore.
Certainly some companies should not be allowed to set up shop here- but we should not throw the baby out with the bathwater and stop good companies from coming too. 
So really, regulation of crypto is the best, and likely only way for Singapore to operate- it allows us to attract good companies, while keeping out the bad. 
Will regulation really legitimise crypto?
There is an important difference between legitimacy and authority- where authority is imposed from above, legitimacy is given from below. 
MAS is not in a position to give crypto legitimacy- no matter how many warnings that it issues, it remains up to individual investors to provide it the legitimacy by buying into the token.
If there is anyone to blame for the gradual legitimation of crypto over the past few years, it is not the regulators who have sought to civilise it, but the masses who have recklessly embraced it. 
Regulation has always been about one goal- protection. Ever since crypto began to gain mainstream attention, MAS has been warning the public about the risks that investing in crypto might entail- though such advice often falls on deaf ears. 
Is it right, then, to suggest that the regulators are to blame for trying their utmost to protect people, after seeing the debacles at Terraform Labs, Celsius, and Three Arrows Capital?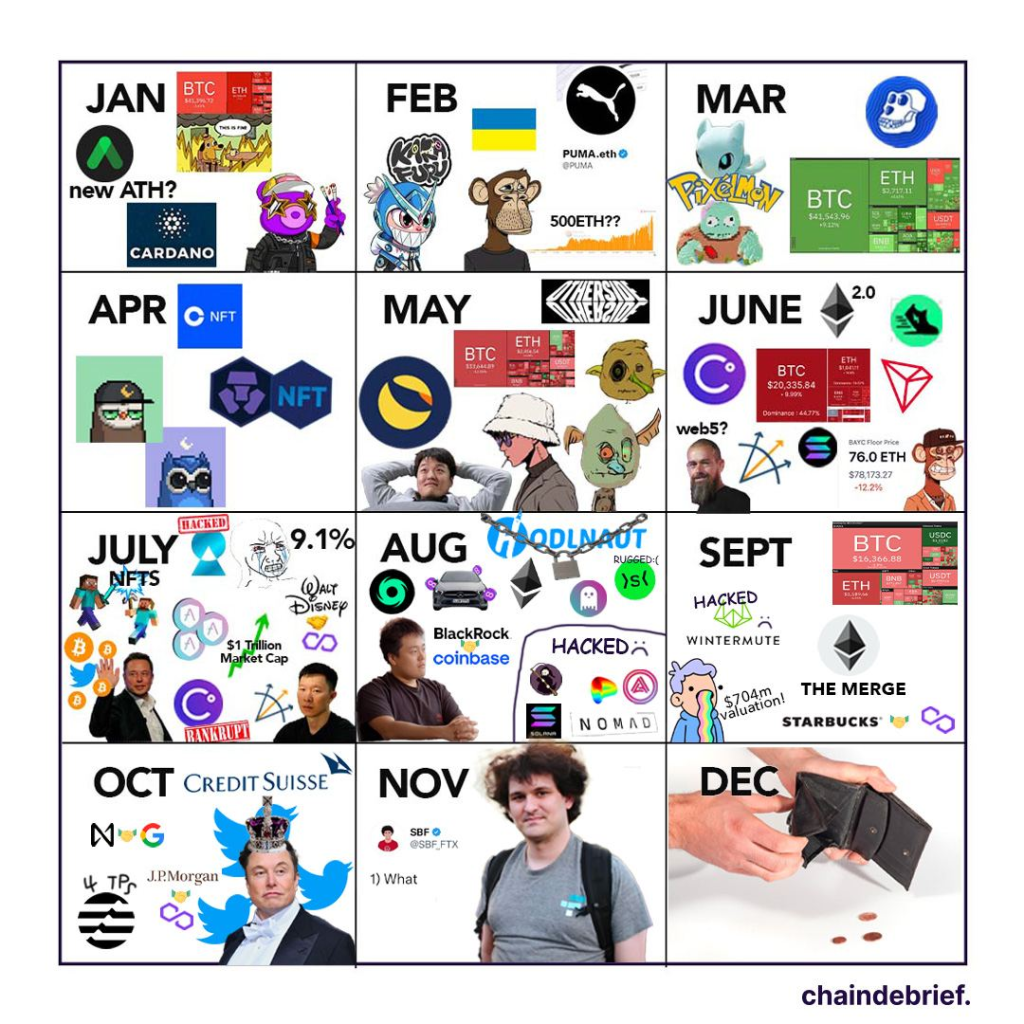 Crypto regulation has become a necessity precisely because of the failure of self-governance in the industry- and governmental oversight has now become necessary in order to contain the damage. 
To suggest that the implementation of guidelines for crypto companies would be to legitimise crypto would be to ignore the massive publicity and hype generated by coin holders who have voted with their dollars.
Instead, regulation and regulators are coming in because the risks of such investments are too great to ignore. 
Crypto has not yet expanded to the point where fiat currencies in developed countries like Singapore are threatened with replacement. Nor have they solved the problem of scalability inherent within cryptocurrencies. 
The reason why crypto requires regulation is because they contain the threat of misuse and malinvestment- and until the industry proves itself capable of dealing with these issues, there is not likely to be a good case for the authorities legitimising crypto through their actions. 
Is crypto legitimation really that concerning?
There is certainly some reason to approach crypto regulation with caution. The industry has still not shed its image of being one that criminals flock to for illicit activities. 
On top of this, the volatility of crypto prices and behaviour from former industry leaders like Arthur Hayes, Do Kwon, and others have not exactly been winning fans with regulators. 
If MAS now steps in and gives the green light to crypto, will it not send the wrong message to consumers in Singapore? 
Will it then encourage more Singaporeans to jump aboard the crypto hype train, and park more of their hard-earned money into tokens that could potentially crash at any moment?
Certainly this outcome is a possibility, and one that is far from ideal. But the alternative would likely be far worse. 
Singaporeans are already investing in cryptocurrency-regulated or not. And many are still keen to keep on investing despite the recent downturns and high profile crashes.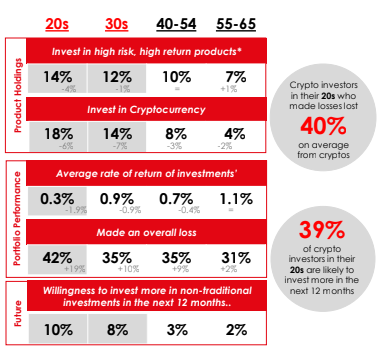 Is it the case that consumers are investing because they do not know of the risks that crypto brings? Probably not. MAS has stressed so many times that retail investment in crypto is extremely risky. 
Any consumer who remains invested but does not yet appreciate the risks of such investments probably should not even be allowed to invest at all- let alone in a field as complex as crypto.
Instead, it is far more likely that they are investing, knowing the risks of such actions, and accepting them. 
But how far they are able to carry out their due diligence when investing their hard-earned money into the space is another issue. 
Individual consumers are hardly in a position to compel companies to release information regarding their business model, revenue streams, or financial statements. As such, they are investing with less than complete information- perhaps less than what would normally be deemed responsible. 
This is by far the worst situation to be in. Consumers will invest regardless- and they are doing so without doing their due diligence.
MAS and regulators, on the other hand, are not in such a position. Since they are able to enforce licensing requirements, they are in a stronger position when it comes to negotiating with companies on what information these companies will be required to disclose, and what information can remain private. 
This information can then be used by consumers who wish to invest despite the multiple warnings of how risky the space is. 
Admittedly, this might give the impression that MAS is giving the green light to crypto- but at this stage, the point is moot. 
Consumers have not been put off by MAS' repeated warnings, though I have little doubt that the warnings will keep being issued. Instead, it is better to provide some additional information so that these consumers who are willing to risk their money have that little bit more information to protect themselves.
Though unlikely, some investors may see the new information and realise just how risky their investments are, and decide to exit the space before the next conflagration.
Legitimising crypto, as dangerous as it seems, may be the next necessary step in protecting Singaporean consumers from any further damage.
Featured Image Credit: World Economic Forum