At some point in your life, you've probably wondered what to gift a loved one. How do you avoid repeat gifts, year after year? Or, what if your giftee already seems to have everything that they might want?
A Little Thing believes that it has the solution to gifting uncertainty, and has jumped on the AI bandwagon to provide a solution.
A little introduction
The custom gift boxing service provider appears to be one of the first companies in Malaysia that uses AI-powered technology for gift curation.
"Our goal is to help people build lasting relationships through specially hand-crafted gifts. By embracing the AI behind the app, we are offering users a more personalised and unique experience," Yeo Lee Ching, the founder and director of A Little Thing, said.
The brand offers a wide range of personalised gift boxes for various occasions. Customers can shop for birthdays, baby showers, and corporate events, to name a few. Each gift box comes with a note and can be shipped anywhere in the world.
Some of their quirkier gift sets include a cheese-making kit and a "Sunday Breakie" box.
Malaysia doesn't lack gift box service providers, with other names such as WISHFUL, Happy Bunch, and make hay, sunshine! in the scene. Although, each brand likely differs in its business model and level of customisation.
With the incorporation of AI technology into its services, A Little Thing is gearing up to further set itself apart.
Upping their game with AI
How A Little Thing's AI-enhanced service works is similar to ChatGPT, where you type in some details about the gift recipient and wait for their in-app system to suggest a gift idea.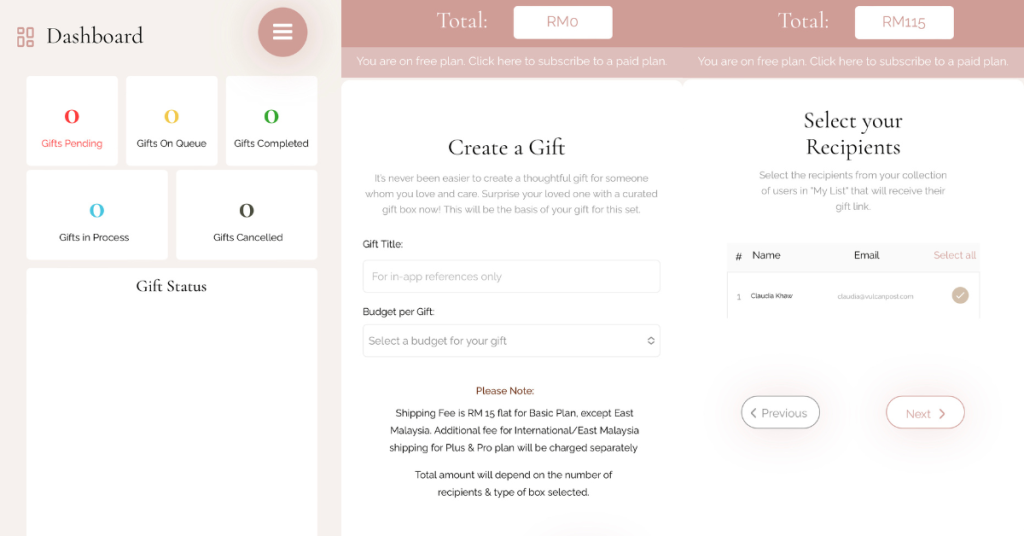 To get started, you're required to create an account, and to begin gifting, you'll have to click on "My Gifts" then "Create a gift".
After you provide some information to confirm the basics of your gift set, a gift link will be sent over to your recipient.
The link contains a list of questions to determine their preferences. Once they've answered, you'll receive an AI-powered gift suggestion based on their responses and A Little Thing's catalogue of over 150 products.
From here, you can either proceed with the suggestion, or get real-time help from the brand for other curations. After final confirmation, your gift box will be processed.
When we tried it out ourselves though, we came across a few hitches that we clarified with the brand.
For example, you're required to make payment quite early on in the process by purchasing credits for the site. This is before your recipient even gets their link, and before you see what the curated box may contain.
It makes for a rather jarring experience for first-time users of the site like ourselves, and one that we feel might turn people away from completing the purchase.
After all, at this point, how can we be reassured that the price we pay will be justified by the value of the box's curated contents?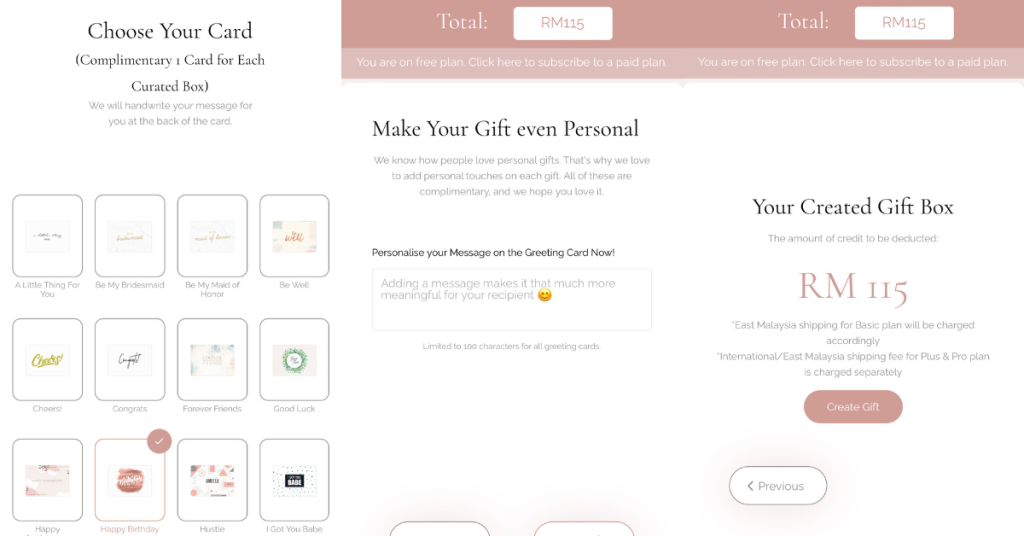 In response to our above concerns, Lee Ching assured us that, at the end of the day, "[Users] have the final say in what the committed deposit's value is equivalent to, as long as it falls within your budget."
She also shared that there is a chance of spending less than your deposited amount, as the AI-generated gift selections have a price discrepancy of 10-15% of your budget. 
To encourage users to try the AI technology for themselves, A Little Thing is currently giving away RM40 in credits after users experience their demo.
The human touch remains irreplaceable though
By aiding customers in gift selection, the AI-powered curation also aims to reduce unwanted gift waste. After all, the AI's suggestion is supposed to be tailored to your recipient's preferences, and thus should gift them products they'll like.
The technology also makes the process more efficient for the brand. It's easier to mix and match products that are currently available in the inventory to meet a customer's budget.
On the back end, the team at A Little Thing is given up to 15 suggestions from their in-house gift set generator. But customers will only view one to avoid complexities that may follow.
Lee Ching shared, "There is a wildcard element with the help of AI that enables gift curation to engage curiosity, and excitement. What will it come up with next?" 
Although, she believes that it won't replace personal curations anytime soon.
"A human's touch in the heart of gift-giving is not comparable, but it is also human nature to run out of ideas occasionally. The usage of AI is to only uplift the existing gifting tradition," she said.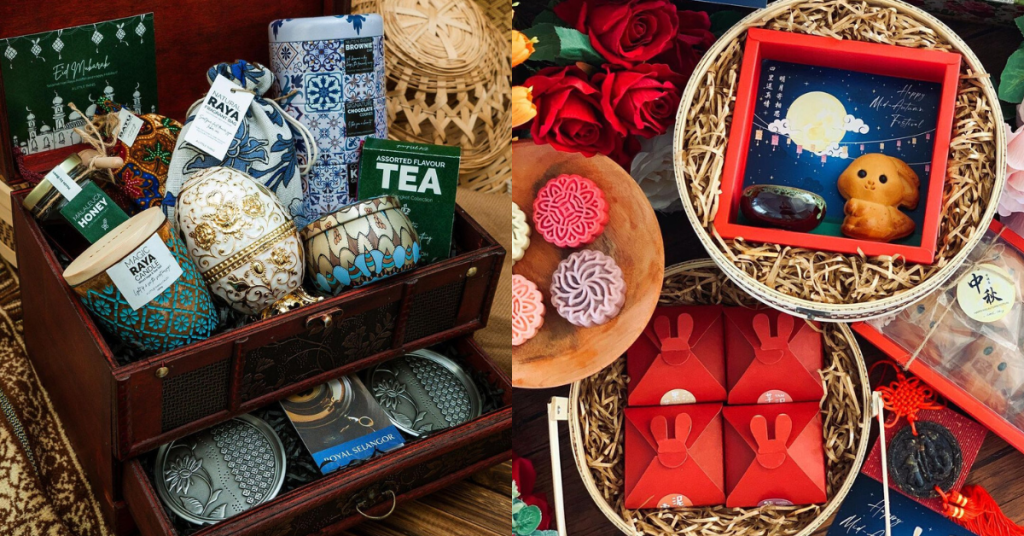 It's a work in progress
According to the team, they do not own the proprietary rights to the AI technology they're using, but have their own "secret concoction" of algorithms they feed to the AI.
Lee Ching has high hopes that the brand could incorporate "more thrilling features" in its chatbot as more data is obtained.
Currently in the Beta stage, the system will undergo continuous fine-tuning to increase the application's user-friendliness.
"We are now able to cater to not only customers who love the curation service by hand, but to also extend an engaging way of gifting for those who yearn for something a little different and interactive. The best of both worlds," the founder expressed.
Rather than setting a sales target with the rollout of their AI-powered service, the brand is more focused on bringing traffic and educating its audience about the app. The concept is still quite new in Malaysia, so customers might need a while to adapt. 
In the long run, Lee Ching hopes to solidify the brand in neighbouring regions, such as Singapore and Indonesia.
"We believe that it is the next step in leveraging A Little Thing's success, as Singapore is one of Asia's leading hubs of economical and technological development," she explained.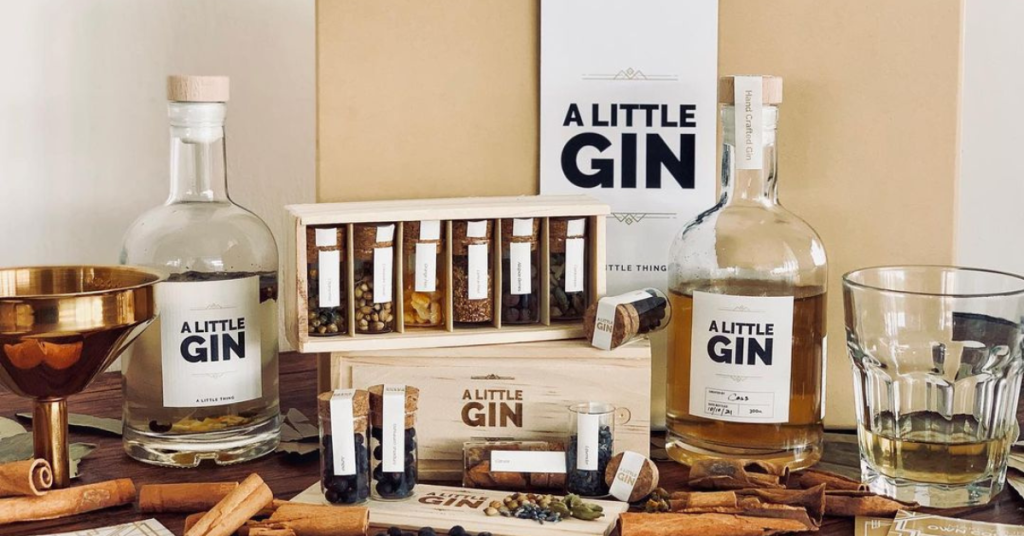 While I personally still have some level of scepticism about AI in general, it doesn't negate the fact that A Little Thing's use of it does solve a very relevant problem in a timely manner. 
And who knows? If they're able to keep innovating the technology, this might be the next big thing in the gifting industry that helps it move forward.
Learn more about A Little Thing here.
Read other articles we've written about Malaysian startups here.
Featured Image Credit: A Little Thing