Story By : Mateo Palacio  | Photography : Diego Urbina | Venue : Microclub @ PUBLIC Hotels
I wonder if Cupid would have enjoyed the concept of Valentine's Day, you know, every year people buy red heart balloons, chocolates, and teddy bears just to have another date night, all while expecting the best sex ever! While Valentine's Day is just a consumerist holiday that holds no real value other than driving people crazy, let's face it: you are either buying gifts, receiving them, or not participating at all. Lucky for me, the term "single and ready to mingle" still applies.
This Valentine's Day, I spent my evening drinking champagne and dancing to pop music all night long at the "HeartBreak Hotel" Party! The amorous party was held at the Public Hotel's luxurious and sexy Microclub Roof on the Lower East Side. The new and improved venue that was under renovation is one that will never disappoint, with astonishing views, ambient light projections, and interiors that will satisfy any content creator's needs!
The event was hosted and emceed by none other than NYC's sweetheart and HBO's Season 2 "Legendary" Winner, Honey Balenciaga, and if you already know Miss Honey, you already know the night was about to be a carry! The night began with DJ Ch3ri spinning beats with an eclectic mix of dance, house, and hip-hop, followed by DJ Chopstix, who got everyone to the dancefloor with her signature set of dance and pop music—cue Kim Petras! Fabulous guest and invitees arrived in style and fashion for the Gods, giving you glamour and NYC chicness! Photographer and Chilean political activist Diego Urbina was sure to capture the iconic evening.
The real gag of the evening was our performers, Gabi DeMartino and Jack Powers!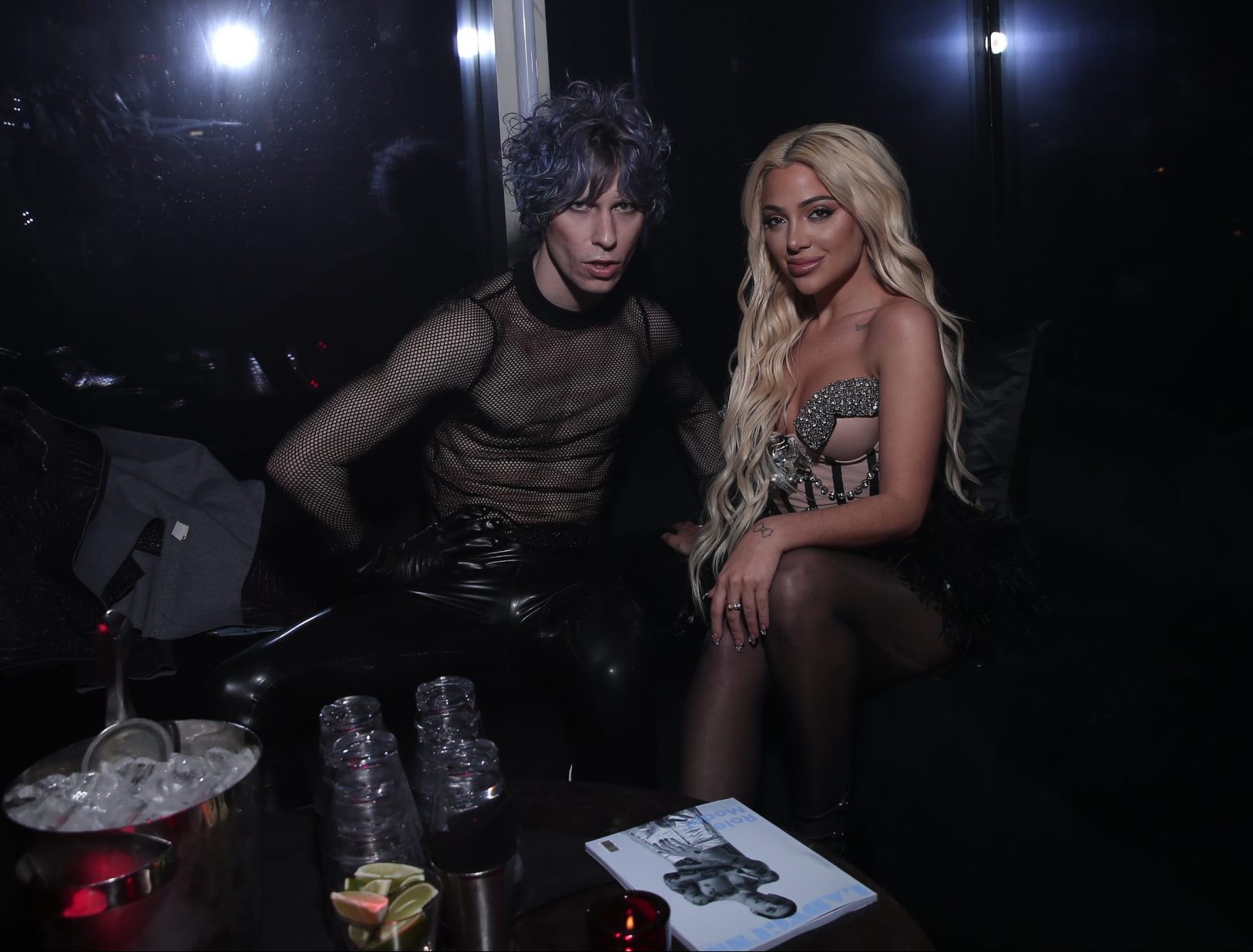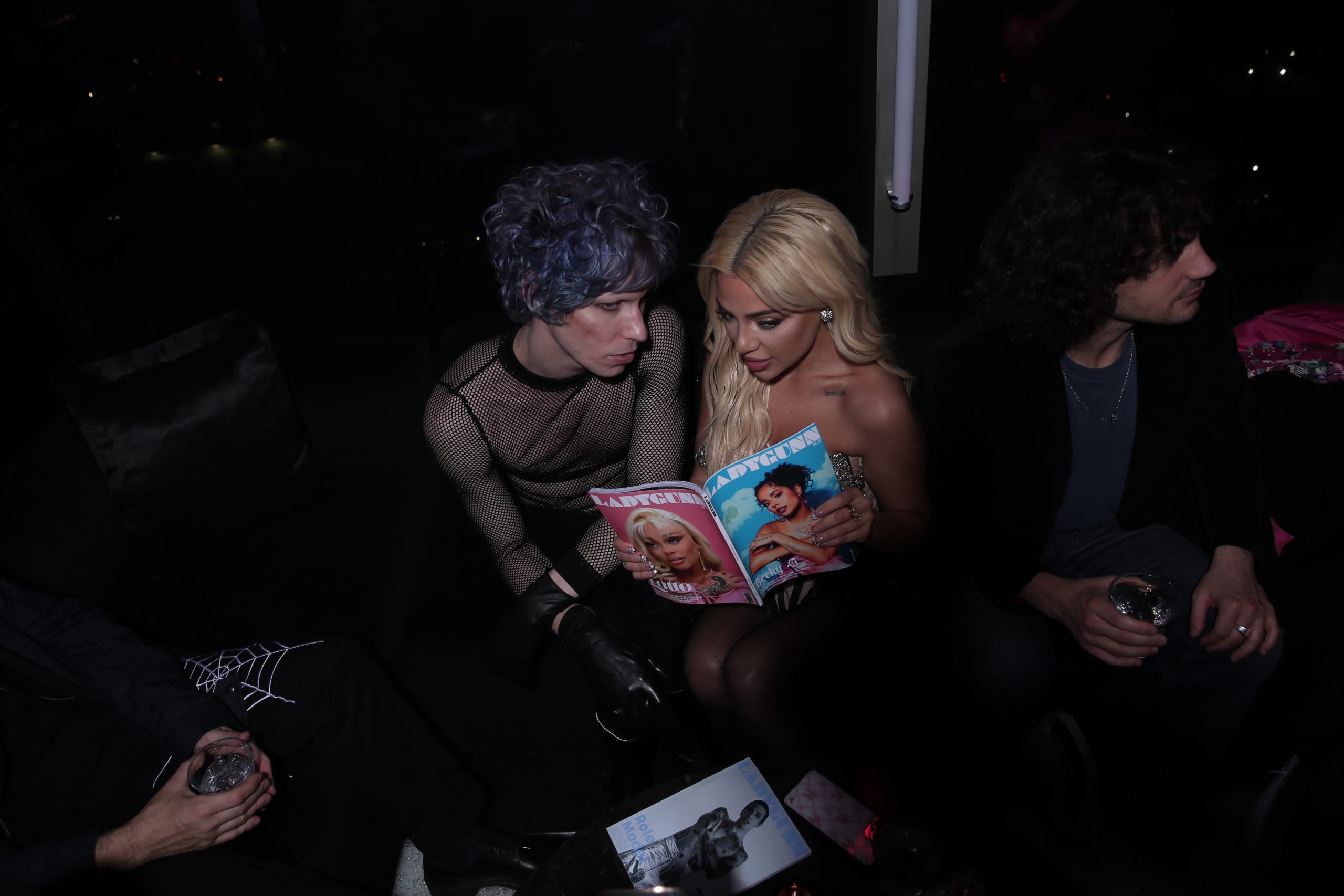 NYC had the honor of being graced by up-and-coming artist Gabi DeMartino. Gabi previously spent her days on Youtube, teaching us all about glamour and beauty on her channel, Fancy Vlog by Gab. Her passion for singing and songwriting is immersing her in a whole new creative endeavor that we are all so excited to see bloom! Her previous album, "Paintings of Me," that was just released in May, shares a deeply personal pop ballad that chronicles Gabi's emotional rollercoaster mid-breakdown. It was ideal to have this porcelain doll perform at Heartbreak Hotel. After an intimate and amazing performance, Gabi stunned the crowd in a gorgeous, cinched-up corset and ostrich skirt by designer John Mangru, styled by yours truly.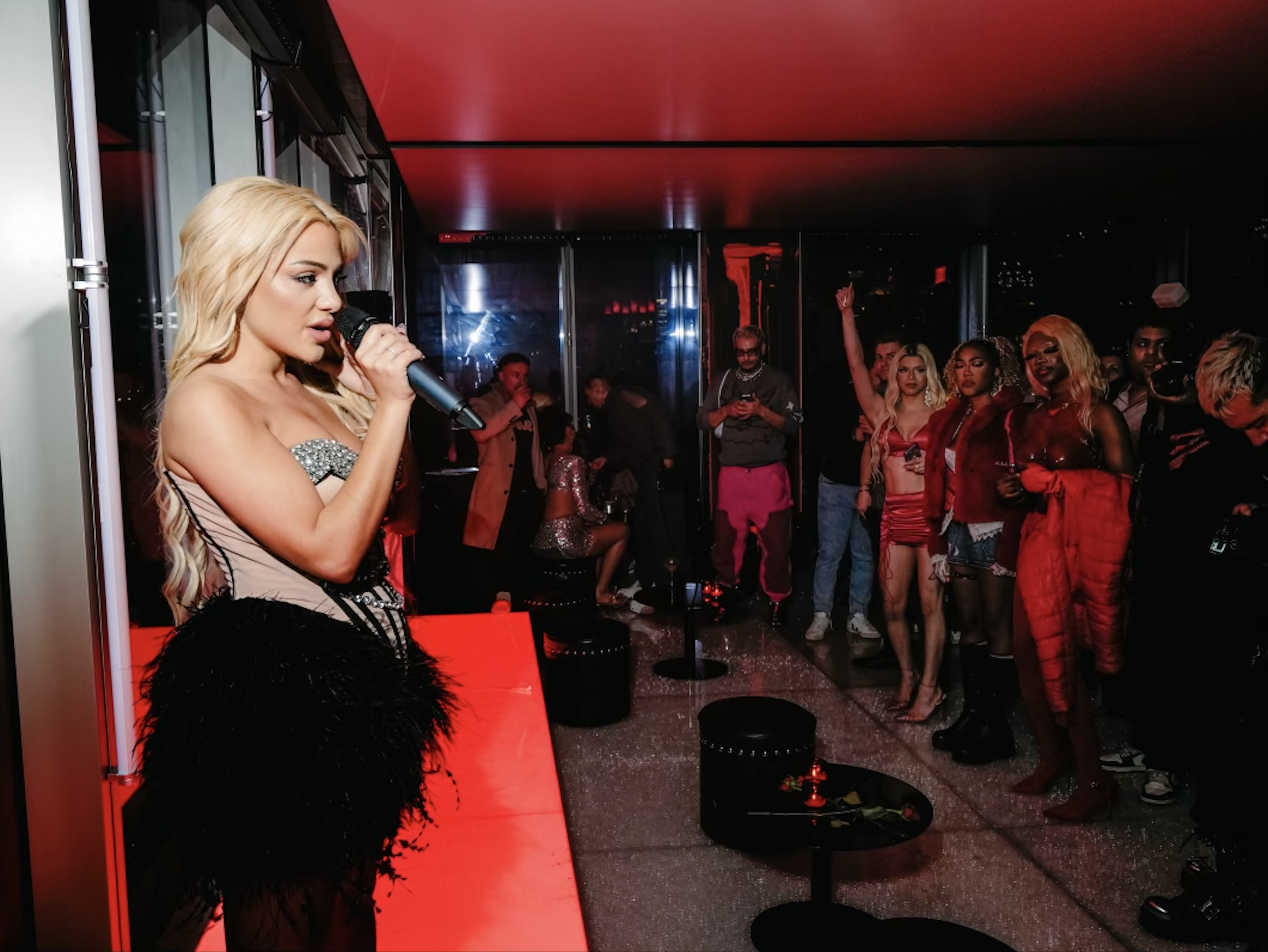 "This Should Be On TV"—New York City's own main character, Jack Powers—was so energizing, with a show-stopping performance that was sure to make you dance, pop, and twirl! "Be Mine" shouted the boys, girls and they/thems! With his hard hitting synths, tunes, dance moves, and catchy lyrics, the electro/pop artist transported us all back in time, performing songs such as "Energy" and "Finally Perfect." His vintage Iggy Pop-esque hairstyle and David Bowie swag are truly a chef's kiss. Heartbreak Hotel attendees had the honor to listen to an unreleased song from Powers, "Tommy Phenomenal," a sultry dance track that brings out Jack's alter ego Tommy, who I cannot wait to meet! Jack Powers is definitely on the rise and one of my personal favorites to watch out for, having recently released his music video and single, "Forever."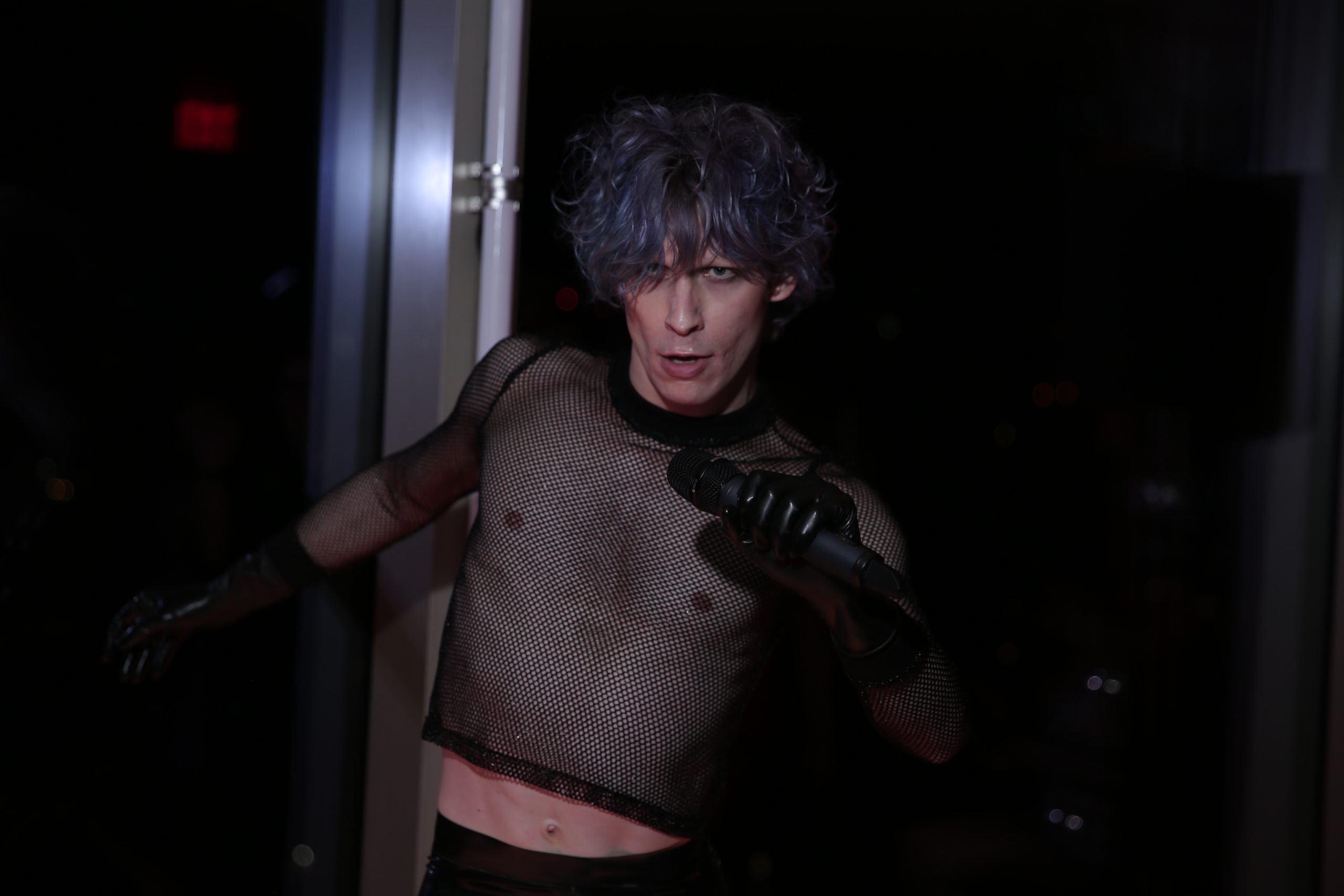 Maybe if I find love in 2023, I'll probably name the party next year the "Love Hotel" or something cheesy, but until now I am still checked in at the Heartbreak Hotel Room 69 if you want to send me flowers.