Andrew Garfield, renowned for his portrayal of Spider-Man and his philanthropic endeavors, is not just a charismatic actor but also an outspoken advocate for gender equality. In an interview with Cosmopolitan at the Worldwide Orphans' salon event in New York City, the star revealed that he considers himself a feminist, a belief deeply ingrained since birth. Garfield went ahead and shared that his superhero character, Spider-Man, is a great hero because of his feminine qualities. 
Andrew Garfield on his innate feminism 
During the event, when asked about his stance on feminism, Andrew Garfield confidently declared, "I am absolutely a feminist. I was when I was born. That's just an innate value system that I was born with." Garfield was previously brought to the limelight by his co-star, Emma Stone, for referring to Spider-Man's sewing abilities as feminine. The actor clarified the issue by emphasizing that his words were, "misconstrued by the media".
"I was using the word 'feminine' in terms of feminine energy, I wasn't talking about gender in any way. I was talking about the feminine quality that is in every man and every woman, and in certain activities and certain things." the actor explained. Garfield upheld the fact that he is a feminist and added, "I consider myself feminine. And of course, I consider myself feminist. That's a no-brainer conversation for me in terms of equal rights and in terms of any kind of gender stereotypes."
ALSO READ: 'You're a…': When Andrew Garfield recalled Emma Stone's 'hilarious' reaction after he had lied to her about Spider-Man: No Way Home
Andrew Garfield talked about the feminine qualities of Spider-Man 
Andrew Garfield's perception of feminism doesn't stop at personal beliefs; it extends to his iconic superhero character, Spider-Man. He believes that what sets Peter Parker apart as an extraordinary superhero is his inherent femininity. For Garfield, Spider-Man's defining quality is his ability to break gender stereotypes, highlighting the hero's non-discriminatory nature.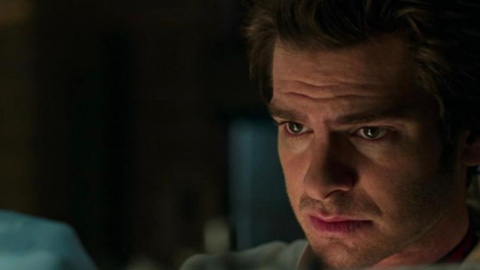 Garfield shared, "What makes Peter Parker an amazing superhero is his femininity — in the sense of his delicacy, his sensitivity, his capacity for emotion, his capacity to feel, and his capacity for compassion and for loving thy neighbor and for taking care of anybody, no matter if they're black, white, man, woman, gay, lesbian, straight. He does not discriminate in terms of who he saves, in terms of who he's taking care of."
In a world where superheroes often embody traditional masculine ideals, Andrew Garfield's interpretation of Spider-Man as a feminist icon serves as a refreshing reminder that strength and heroism know no gender boundaries.
ALSO READ: 'How could I ever imagine…': When Andrew Garfield revealed it 'hurt' to realize that Spider-Man was making as much money as possible