Mike Tyson seemingly confirmed reports that Oscar-winning actor Jamie Foxx suffered a stroke.
Foxx fell ill in April while in Atlanta working on a movie. He was rushed to a hospital where he remained in intensive care until he was moved to a physical rehab hospital in Chicago that specializes in stroke recovery.
Foxx's daughter, Corinne revealed he suffered a "medical complication" on April 12. But she never followed up, which allowed rumors to run rampant.
When Corinne finally did follow up, she said her father had been out of the hospital "for weeks" and playing Pickleball. Her statement caused mass confusion.
However, Tyson confirmed that Foxx suffered a stroke and that his situation may be dire.
The former boxing champ unintentionally revealed his close friend's diagnosis in a recent interview with Valuetainment.
"He's not feeling well. Yeah, there's a stroke…" Tyson said before trying to backtrack.
"I don't know what happened to him. Hey listen, we can't anticipate our next breath. We don't know when we are gonna die… After we leave this — bad stuff can happen."
He added: "Hey listen, if we don't know about it by now, they don't want us to know."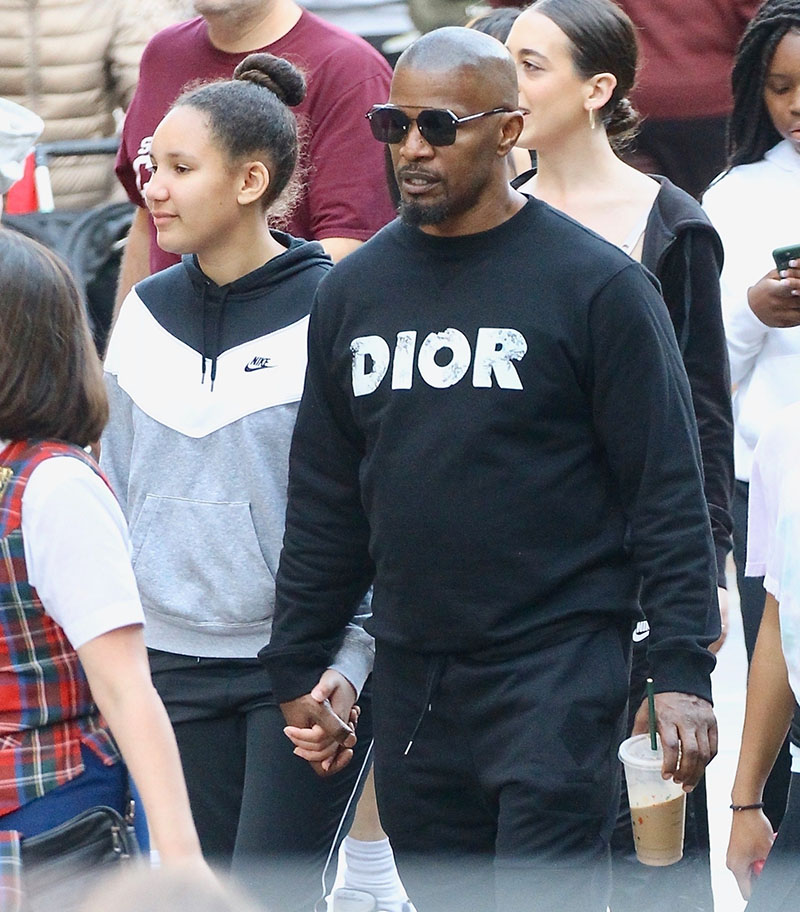 Foxx's family has worked hard to conceal his diagnosis from the public, because he has film and TV projects in the works. Foxx is pictured with his youngest daughter, Annalise.
In 2015, Tyson approved Foxx to play him in a biopic/documentary that never materialized. According to reports, the project stalled due to directors and producers quitting.
"I don't know what's gonna happen now. But, you know, it's a strong possibility," Tyson said when asked if his biopic was still in the works.
Watch the video below.