Hulk Hogan has confirmed he'll be standing at the end of an aisle for a third time.
After proposing to his girlfriend Sky Daily, the wrestler has announced that the 45-year-old said "yes", according to TMZ.
The wrestler told the outlet that despite his courage when it comes to fighting, he was nervous to propose.
After over a year together however, he knew it was time and decided to make their dinner in a restaurant in Tampa, Florida that little bit more magical.
READ MORE: Jackie 'O' Henderson reveals truth behind photo with Gwyneth Paltrow
According the to The U.S Sun the wrestler also let their close friends know.
While attending the wedding of actor Corin Nemec and his wife Sabrina, Hogan reportedly made a speech noting he'd popped the question on Daily's birthday last week.
"I guess because when you guys were getting married, you handed her your bouquet," he said. "That makes her next."
The star added: "And her birthday was last Thursday and I asked Sky to marry me and she was crazy enough to say "yes", brother."
READ MORE: The red carpet video of Margot Robbie making fans emotional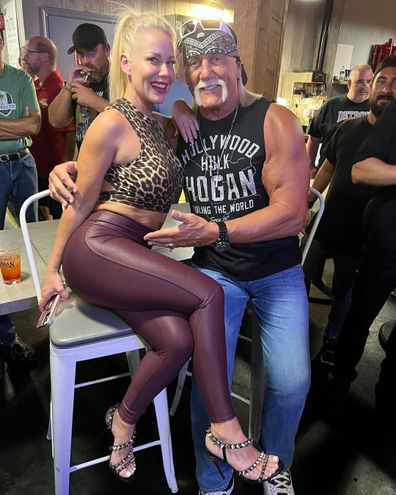 Hogan and Daily began dating shortly after the legend wrestler's divorce from his second wife, Jennifer McDaniel, was finalised.
With some fans yet to keep up to speed, Hogan was quick to address speculation of an affair.
"Yo Maniacs just for the record, the Facebook and Instagram posts are of me and my girlfriend Sky, I am officially divorced," the former WWE star tweeted at the time. "Sorry I thought everyone already knew, love my Maniacs4Life."
Hogan and McDaniel wed in December 2010, hosting a waterfront ceremony at his home in Clearwater, Florida.
READ MORE: Singer's husband breaks silence after medical emergency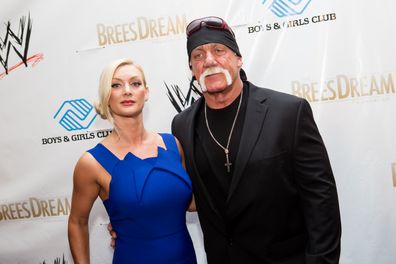 Prior to his marriage to McDaniel, Hogan was wed to his first wife, Linda Marie Bollea. They were married from 1983 to 2009 and share two children: Brooke, 35, and Nick, 32.
"The war is over," Linda Bollea told The Tampa Tribune after the divorce was settled. "I still love him. He's the father of my children."
"When you're married to someone for 23 years… You hope for the best," Hogan told the paper. "We just got torn apart."
For a daily dose of 9Honey, subscribe to our newsletter here.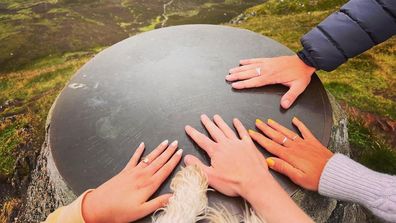 One small detail in actor's sweet photo sparks speculation