MBW's Key Songs In The Life Of… is a series in which we ask influential music industry figures about the tracks that have – so far – defined their journey and their existence. This time out we talk to Caron Veazey, Pharrell Williams' manager when he achieved solo global mega-stardom, and the founder of management and consultancy agency Something In Common. The Key Songs In The Life Of… series is supported by Sony Music Publishing.
---
Caron Veazey was manager of Pharrell Williams for nearly a decade, playing a central role in the global success of mega-hits such as Happy and Blurred Lines – as well as his involvement in Daft Punk's classic, Get Lucky.
Prior to that she had held vital roles at major record companies including Sony Music, RCA, Island Def Jam and Epic Records. She is also a co-founder of the Black Music Action Coalition (BMAC), an advocacy group formed in 2020 to address systemic racism in the music business, and to create parity for Black artists, executives, and industry professionals.
Most recently, Veazey has partnered her management and consulting agency, Something In Common, with global entertainment company, Three Six Zero, which she has joined as Partner.
(She brings with her to TSZ, a management client, METTE, described as a 'pluralist', singer/songwriter/dancer/actor. Mette is signed to RCA US and Since 93/RCA in the UK, who has just released her debut EP, METTENARRATIVE and is currently out on tour.)
During Veazey's time as Pharrell's manager, he won a total of seven Grammy awards. She says of her former client: "He is one of the most brilliant creative artists of our time.
"He's a renaissance man, he truly is. He was one of the first multi-hyphenates – although that's not a term I especially like. It sounds like someone aiming for multiple revenue streams rather than a true artist with all these curiosities and passions, with a whole range of transferable skills and boundless creativity. I like the term 'pluralist', which is what P is, 100 per cent."
Picking one (make that two) of Pharrell's tracks for this list was, then, relatively easy. It was the rest that was hard – "painful", in Veazey's words!
The result is a list that takes Veazey from her home in Washington DC, to clubbing in Baltimore, across genres, to Machu Picchu – and finally back to DC, to spend the most precious time with her father, reflecting not only on her incredible career but on a wonderful world…
---

 1) Prince, For You (1978)
This is from his very first album, it's the title track and it's only just over a minute long – but what a song.
I chose this particular Prince track because my sister gave me the album and I had never heard anything like it before.
The harmonies, the arrangement – at that young age of course I didn't know what an arrangement was in a musical context, but I could just tell this was something special. All I could think was, What is this? Who is this?!
I would listen to it over and over and over again. I immersed myself in it. My father was a Southern Baptist minister, so that was a big part of my world, and I remember thinking, at that young age, with no other context or points of reference, thinking – this must be what heaven sounds like. The thing daddy keeps talking about, this must be the music they play there.
"He has the sort of talent that only comes once in a …. I can't even say generation, it's rarer than that."
And remember, he wrote, produced and arranged every note on the whole album – aged 17.
Listen, I could have picked seven Prince tracks and I could do a whole interview about my love for him. And it still wouldn't be enough. He has the sort of talent that only comes once in a …. I can't even say generation, it's rarer than that.
---

2) Earth, Wind & Fire, All About Love (1975)
This is from another album that my sister passed on to me [That's the Way of the World] – she exposed me to a lot of great music in my early years.
One of the things I love about Earth Wind & Fire is that Maurice White is one of the most incredible songwriters and producers of all time. I love him so much and I'm inspired by him so much.
I actually happened to be reading his biography when we got our dog, and I was so just enamored with him and his story that our dog is called MauriceWhite.
What I love about this track in particular is that it's spreading positivity, but in a really relatable way. Maurice's spoken part at the end of the song, with Philip [Bailey] in the background, with those incredible harmonies, when he's saying 'You're as beautiful as your thoughts, you dig?'… they were onto Afro-futurism, astrology, numerology and a different level of spirituality way back then.
Of course, I didn't know that at the time, as a kid, but as an adult, you know, it's true: your thoughts are everything, and we have to learn to control them, because they are powerful. Thoughts turn into things, thoughts manifest into actions. We must keep them positive.
He also says, 'If there ain't no beauty, you gotta make some beauty' – and that's true; it's up to us.
---

3) Trouble Funk, Drop The Bomb / Aly-Us, Follow Me  (1982)
I grew up in the Washington DC area – DMV as we call it: DC, Maryland, Virginia – and the indigenous music movement there is go-go.
Go-go stems from percussion, from African drum sounds and it is prodigious where I'm from. There was always a go-go version of everything.
"TROUBLE FUNK WERE SUPERSTARS IN OUR AREA."
Trouble Funk were superstars in our area – as were groups like Rare Essence and The Backyard Band. It's always been a head-scratcher to me why go-go didn't spread and take hold across the country.
Of course there was also Da Butt, by Experience Unlimited – E.U. – which was in School Daze, and that did travel!
Now, DC and Baltimore are about 45 minutes away from each other, but also couldn't be further away from each other, culturally.
Baltimore was all about house music, and when I went to school there, that's what I got heavily into. I had never been to clubs like that before. People would bring a change of clothes and stay all weekend! There was this whole culture around it. It was a brave new world.
It made me do a deeper dive into… God I wish I had more than seven songs [laughs], because we were going back and discovering music by Kraftwerk, Tom Tom Club, into the genesis of the 808, German electronica, etc… all with house music as the conduit.
---

5) Joni Mitchel, Down To You (1974)
I think I might have been introduced to Joni by Prince. He mentions Help Me [from Court and Spark, also the parent album of Down To You) in The Ballad of Dorothy Parker (from Sign 'O' The Times, 1987), where he sings 'My favorite song, it was Joni singing, Help me I think I'm falling…'
So I knew that, but I had to take a deeper dive. She was an artist that I really wanted to explore.
"She's one of our most brilliant artists, which makes me even more pissed off at what Jann Wenner said about her."
Her songs are like paintings, she illustrates in words moments that we've all experienced or can imagine experiencing. She's one of our most brilliant artists, which makes me even more pissed off at what Jann Wenner said about her, that she is not articulate! So ignorant! You don't get much more articulate in the field of music than Joni.
---

6) Pharrell, Get Lucky/Happy (both 2013)
These songs changed my life! Get Lucky was the beginning of the ascent. One day, Thomas [Bangalter} from Daft Punk called and asked if P was around.
Funnily enough, he was in the South of France at the time, so I called and asked if he could get to Paris for a couple of days, because Thomas and Guy [-Manuel de Homem-Christo] wanted to work on something.
We originally thought they wanted him to produce, but when P gets there he finds out they want him to write. So he pretty much stays up 48 hours working with them.
When he gets back, I ask him what it was like – and he says he doesn't really remember. He says, 'I think it was good, but…'
Fast forward to several months later, Paul [Hahn], Daft Punk's manager, calls and says they want to release the song he'd written with them as the first single from the new album [Random Access Memories] – and there's another song he did with them that they want to release as a second single [Lose Yourself To Dance]. I'm like, 'What?!'
"We didn't hear it until a couple of months later, at which point P was like, 'Ohhhh, now I remember!' That was the start of an incredible four years."
I called P and said, 'You wrote a song called Get Lucky with Daft Punk?'. He's like, 'Did I? Is that what it's called?' And let me tell you, by the way, Pharrell remembers everything. He could remember a random four bars he wrote back in 2005 for a song that was never even released. His memory for music is that strong.
So the fact that he didn't remember writing this incredible song – let alone a second song! – was mind-boggling. Maybe there's something in those energy effervescence tablets you can get from the pharmacy in France [laughs].
At that stage, neither of us had actually heard it. Daft Punk, being the supremely protective artists that they are, they definitely weren't sending anything. They're telling us it's coming out as a single, but we didn't hear it until a couple of months later, at which point P was like, 'Ohhhh, now I remember!' That was the start of an incredible four years.
Then there was Happy, which initially came out as part of the soundtrack for Despicable Me. It didn't catch straight away at all. But we knew there was something special in this song. I was relentless and just wouldn't pivot away from it.
We found these great Paris-based video directors, although the name of their production company was We Are From LA. They had this concept for a 24-hour video. We released it and it just started popping up everywhere. Part of the reason for the virality was that the video opened with the frame that said, 'We Are From LA' – which people thought was part of the video, part of the message.
And people started to respond: 'We Are From Belarus', 'We Are From Denver', 'We Are From London', 'We Are From Johannesburg' – all over the world, doing that dance. It just exploded.
The universe had a plan. And we had this incredible series of moments.
It's funny, I was in Sony's offices the other day. I walked past an album cover for Random Access Memories and I noticed it's the 10th anniversary, which was a big wow for me. I mean, obviously I know it's 10 years, but it just blew my mind to look back.
"it was beautiful to see how the music, particularly Happy, reached all around the world."
It was so much fun. It was so much hard work. The universe provided this beautiful gift, but it was up to us to strategize and architect all the pieces to create the supersonic boom that we did.
We all learned so much. And it was beautiful to see how the music, particularly Happy, reached all around the world.
We went to Machu Picchu in Peru. On our way there we were in a little remote village. No one there could say Pharrell's name, but they pointed at him and said, 'Happy!'
It wasn't just a No. 1 song, it was a song that reached all corners of the world, a song that affected people, helped them through things like their cancer diagnosis, treatment and victory. The stories that came to us, the stories that people would share with us about how it got them through their hard times, and how it was also the soundtrack to the highest times of their lives. I am so deeply proud of all that we accomplished during that period. What a time!
---

7) Louis Armstrong, What A Wonderful World (1967)
I know that Big Jon Platt picked this song as well, but this choice is very much a personal one for me.
I always knew this song, of course, but I never really paid too much attention to it. Then, two years ago, my father passed away, and towards the end of his life I was able to kind of put everything on pause.
I went from LA back to Washington DC and took care of him for the last few months of his life. I was there early enough, before he became too weak, so that we got to spend proper time together.
"now, when I listen to it, I can smile instead of crying."
He would love hearing What A Wonderful World because he really had an appreciation for life, more than ever. He would point things out, simple things like going to sit by the water, eating great food together, having great conversations, even having great silences, those sort of things.
Knowing his time was limited, he had a real appreciation for life that he passed on to everybody who was around. And so of course that song struck me in a new way. And now, when I listen to it, I can smile instead of crying.
---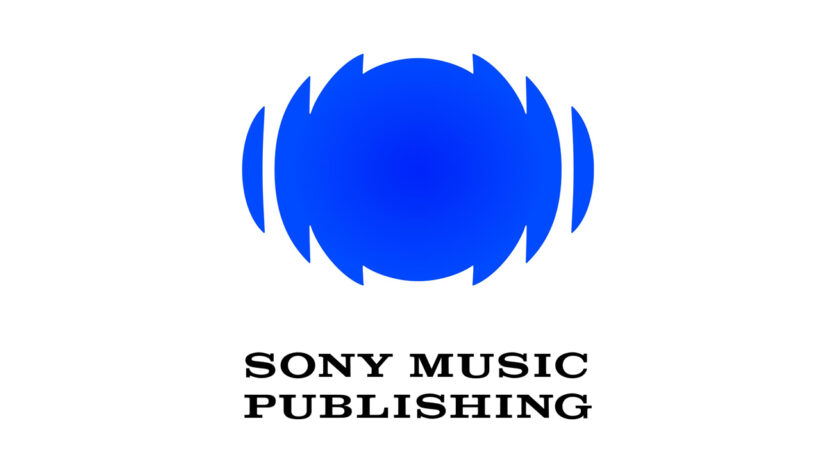 Key Songs In The Life Of… is supported by Sony Music Publishing. SMP represents classic catalogs including The Beatles, Queen, Motown, Carole King, Paul Simon, Bruce Springsteen, AC/DC, Leiber & Stoller, Leonard Cohen, Stevie Wonder, Michael Jackson and The Rolling Stones, as well as beloved contemporary songwriters such as Ed Sheeran, Beyoncé, Lady Gaga, Olivia Rodrigo, Calvin Harris, Daddy Yankee, Gabby Barrett, Jay-Z, Ye, Luke Bryan, Maluma, Marc Anthony, Miranda Lambert, Pharrell Williams, Rihanna, Sara Bareilles, Sean "Love" Combs, Travis Scott and many more.Music Business Worldwide